Fuel Your Wild Side
Life is drastically different in today's world from that of our Hunter Gatherer ancestors. For centuries, hunting and gathering had been the basis of survival and nutrition. If they wanted to eat, they had to work hard for it. Their diet of organ meats, fish, fruits, nuts, mushrooms, honey and more provided all the essential vitamins and minerals they needed to fuel their bodies.
Although our landscape has changed, our need for primitive nutrition has not. Give your body the fuel it needs for optimal health and well-being!
Join The Hunt
Most of us are busy trying to balance work, family, finances and many other responsibilities that our health and nutrition goals can seem out of reach. The pressures and demands of life, like having a career, raising a family, and simply living in a society addicted to screens and fast food can often keep us from making the best decisions for our health. But being healthy doesn't have to be difficult. You can take steps now to fill the nutritional gaps and deficiencies in your diet.
Join us on the HUNT for better health!
Why Beef Liver?
Let's face it, most of us don't get enough vitamins or minerals from our modern diets. Over time, our society has replaced nutritious organ meats (something our Hunter Gatherer ancestors thrived on) with highly processed foods. Because of this, many of us are deficient in essential micronutrients we desperately need for optimal health. But don't stress! Our Grass-Fed Beef Liver supplements are packed with essential vitamins and minerals to help fuel your body with the proper nutrients it needs!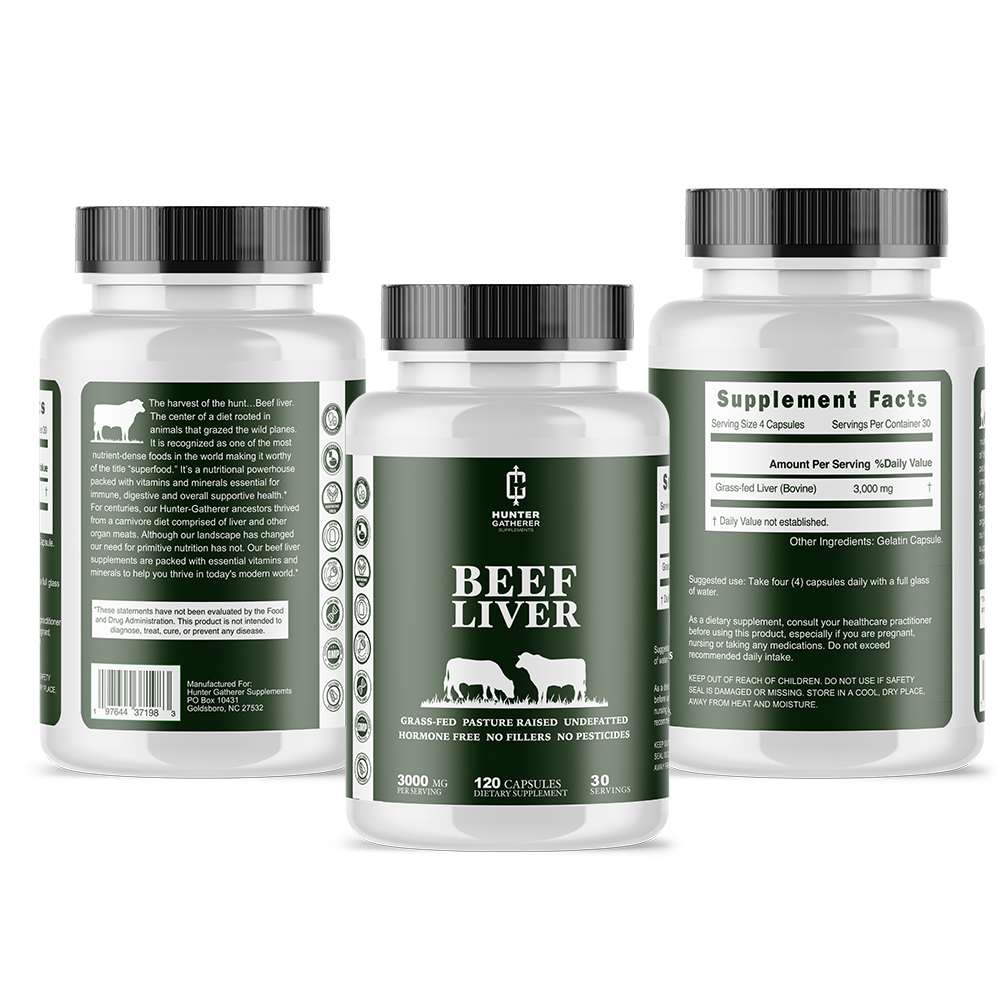 Grass-Fed Beef Liver
Beef Liver is a nutritional "superfood" loaded with essential vitamins and minerals including vitamin A, B12, C, zinc, copper, iron, protein and more. A nutritional supplement like ours can provide all the health benefits of this animal-based superfood in a form that is easy to consume and added to your daily routine. 
Regular price
Sale price
$29.99 USD
Unit price
per
Sale
Sold out
View full details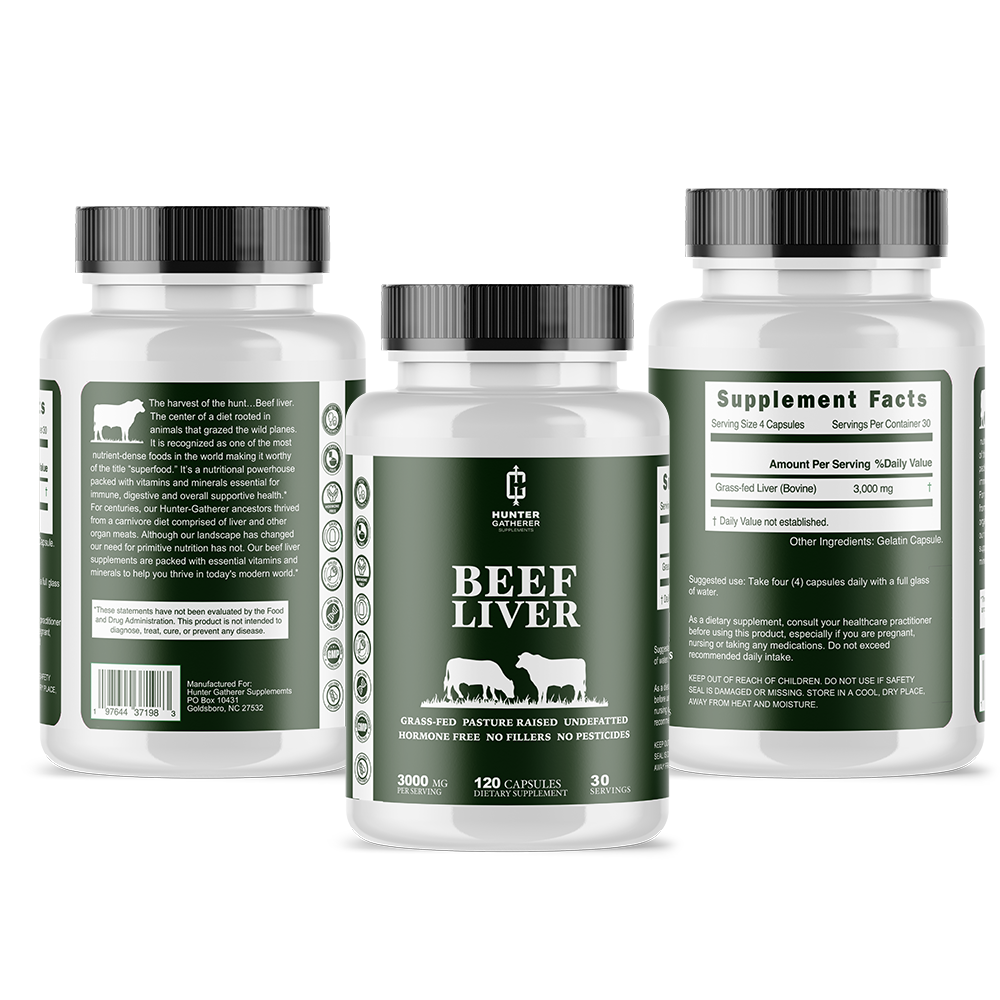 What Our Customers Are Saying