Regular price
Sale price
$29.99 USD
Unit price
per
Sale
Sold out
Nature's Multi-Vitamin

Beef Liver is a nutritional "superfood" loaded with essential vitamins and minerals including vitamin A, B12, C, zinc, copper, iron, protein and more. A nutritional supplement like ours can provide all the health benefits of this animal-based superfood in a form that is easy to consume and added to your daily routine.
Nature's Multi-vitamin
View full details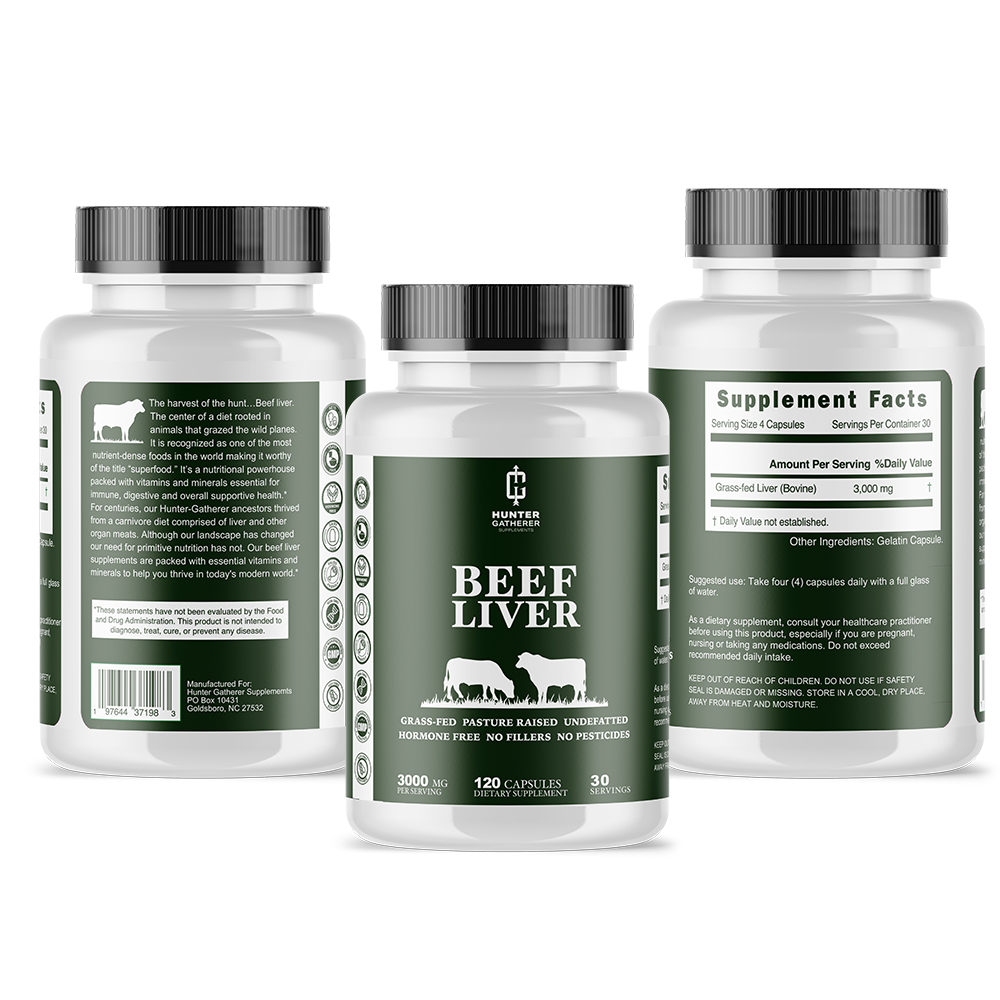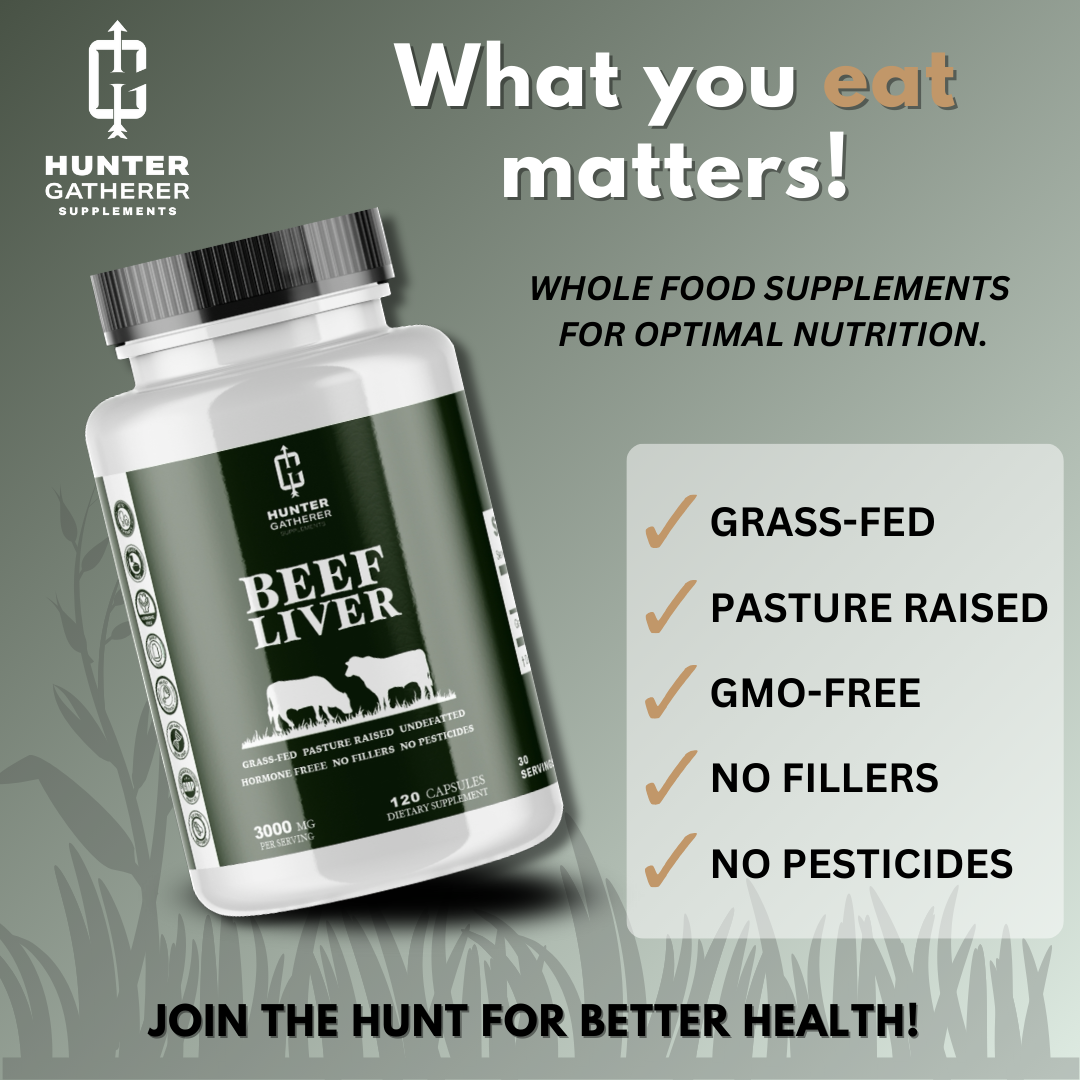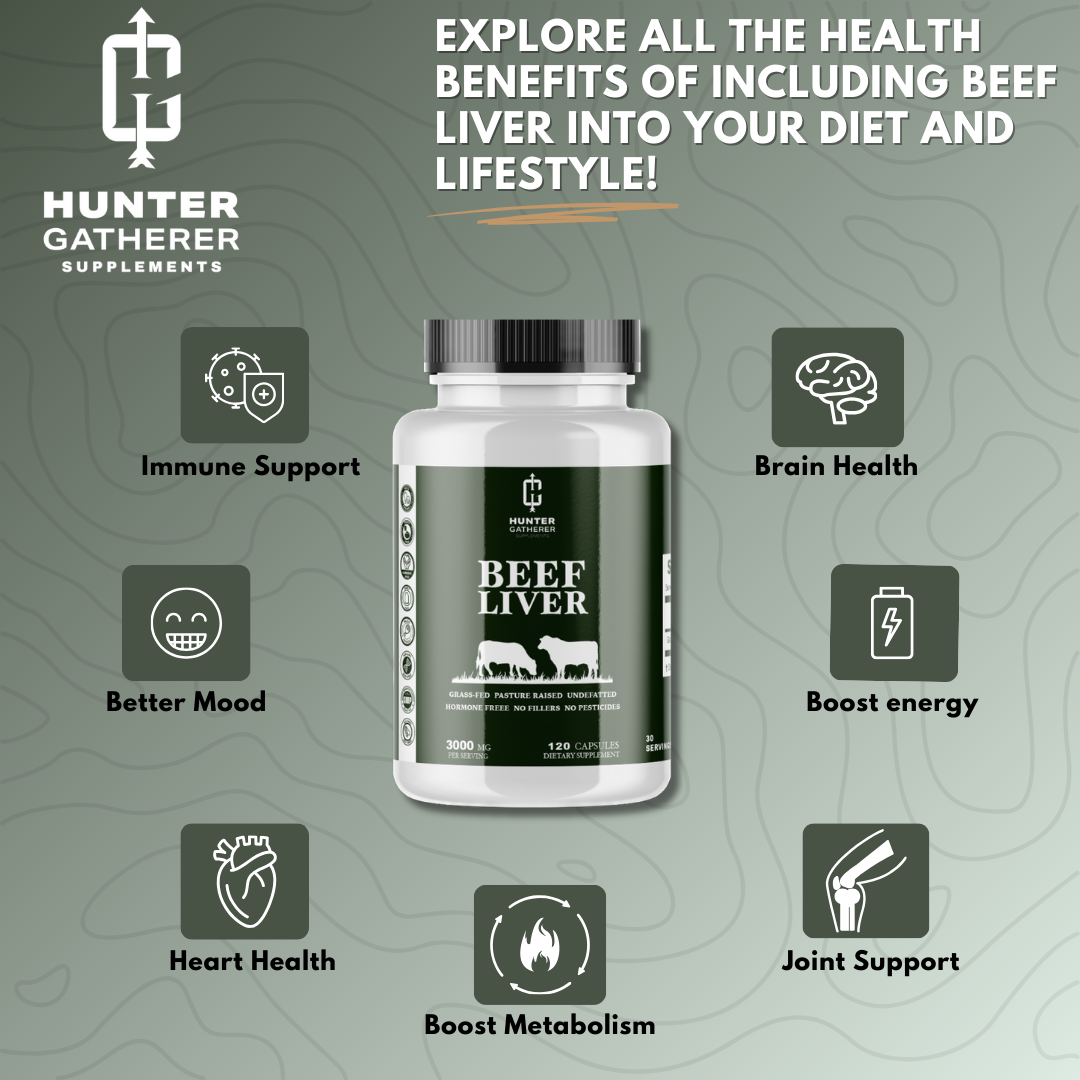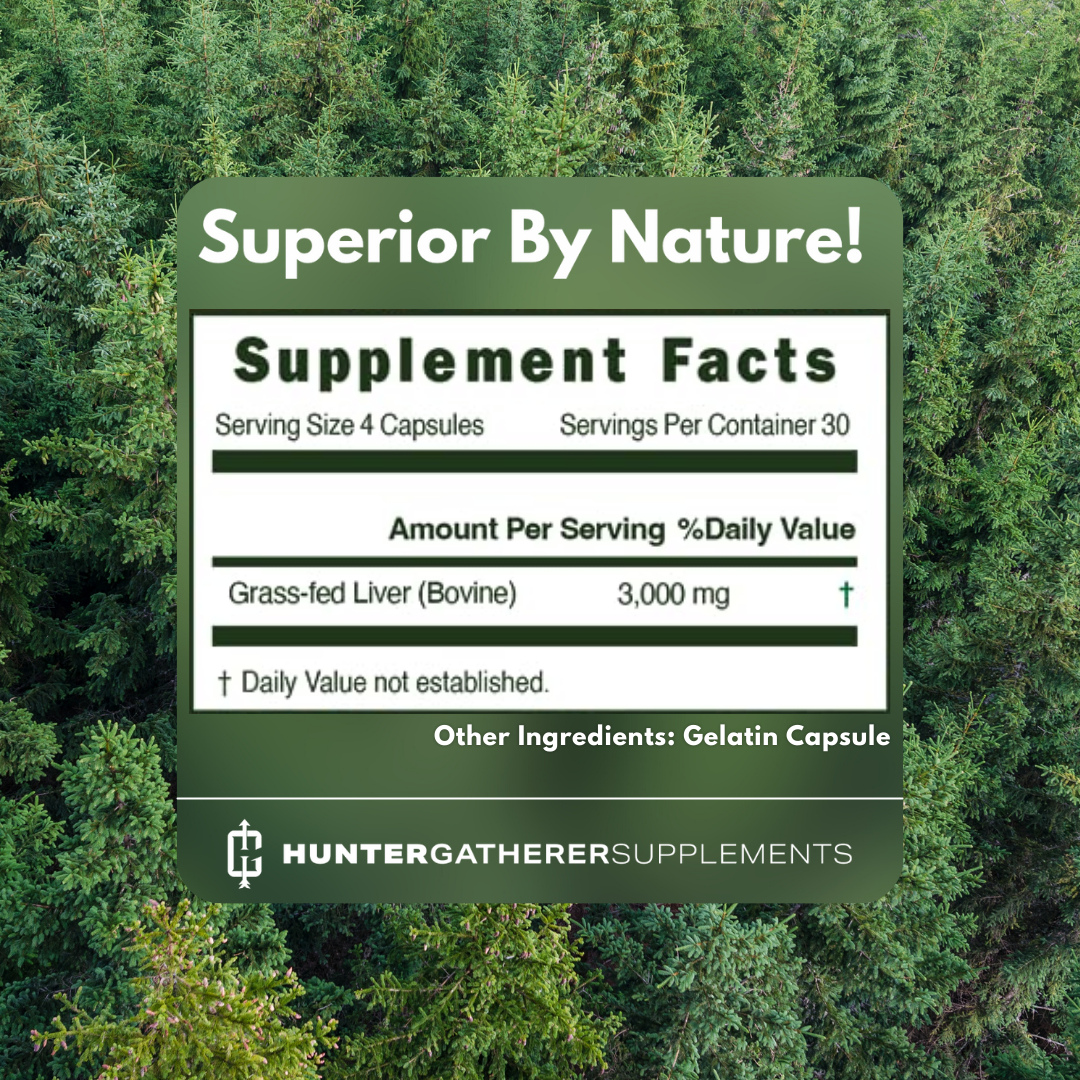 Superior By Nature.
Liver is one of the most nutrient-dense foods on the planet, and something our Hunter Gatherer ancestors consumed regularly. Most people look to fruits and vegetables to supply the body's need for essential vitamins and minerals but that type of diet may be insufficient in terms of nutrient content. 
That's Why!
Our Grass-Fed Beef Liver is a foundational supplement for any diet helping to fill nutritional gaps and improve your body's immunity, bones, energy, mood, exercise performance, libido and more.
Eating Liver Is Easy!
It's obvious beef liver isn't anyone's favorite food so we know it's pretty easy for most people to take a hard pass and seek other foods and diets to improve their health.
However, beef liver contains more nutrients, vitamins, and essential minerals than muscle meat and offers better nutritional value than practically anything else you'll find including fruits and vegetables. 
So if the taste or smell of beef liver turns you off, the best and easiest way to get the benefits of beef liver without actually having to eat it is to take a supplement like ours.
So don't wait! Join us on the Hunt for better health!